On June 21, 2022, the Council of the EU and the European Parliament reached a provisional political agreement on the new corporate sustainability reporting directive (CSRD), created to solve the deficiencies of the current rules on the disclosure of non-financial information.
But what is the CSRD all about? It's a new EU legislation that requires corporations to publish regular reports on their environmental and social impact activities, amending the 2014 non-financial reporting directive (NFRD). In particular, the European Commission aims to fill a gap between the requirements for companies to disclose determined sustainability information and the actual needs of the stakeholders intended to use that information.
Specifically, the CSRD establishes a set of common definitions and terms that can be used to better describe sustainable investment products and services to increase the flow of investment money toward sustainable activities.
CSRD (Corporate Sustainability Reporting Directive) requirements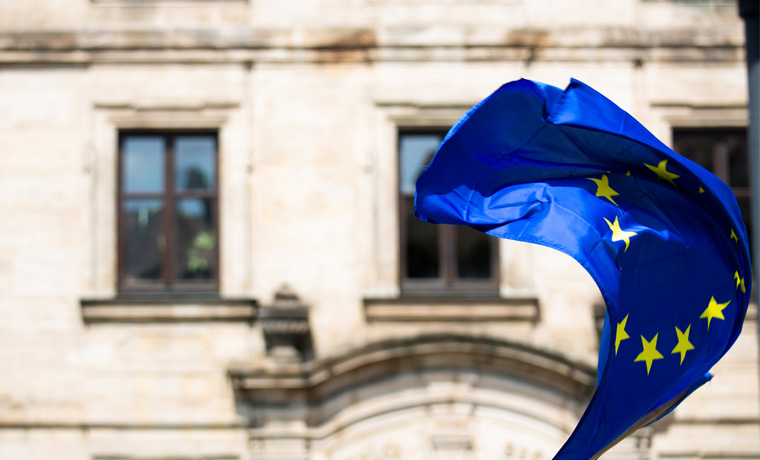 This directive introduces a certification requirement for sustainability reporting and improved accessibility of information, demanding companies to publish this information in a dedicated section of the company management reports. Worth to be noted that the information will need to be verified by an accredited 3rd party independent auditor or certifier.
CSRD represents a major step towards sustainability reporting and the next stage in ESG investing. It comes after another key development that recently entered into force, represented by the EU Taxonomy Regulation – a comprehensive transparency tool adopted by the European Parliament and Council in June 2020.
While in this article we concentrate on the CSRD, if you are keen to learn more about the EU Taxonomy, you can check on our blog to find out more about its impacts on sustainable investing, the banking industry and the Real Estate sector.
CSRD benefits
With the CSRD, the benefits are two-sided: in fact, it helps consumers and investors, as well as policymakers and other stakeholders, to assess and evaluate corporates' non-financial performance properly. And on the other hand, it encourages large companies to give more prominence to their corporate social responsibility efforts.
"This agreement is excellent news for all European consumers. They will now be better informed about the impact of business on human rights and the environment. This means more transparency for citizens, consumers and investors. It also means more readability and simplicity in the information provided by companies, which must play their full part in society. Greenwashing is over." said Bruno le Maire, minister for economic affairs, finance and industrial and digital sovereignty, stressing the importance of these new rules for all the different stakeholders.
Which are the companies affected by the CSRD?
Until now, the NFRD (Non-Financial Reporting Directive) required large public-interest companies with more than 500 employees – in the EU, there are around 11,700 entities with these characteristics – to report on their sustainability performance.
With the CSRD, the number of European companies required to provide disclosures for their non-financial information will increase substantially, extending it to all listed or non-listed companies meeting at least two of the following criteria:
1. more than 250 employees;
2. €40 million turnover or more;
3. €20 million or more in total assets.
Then, it's also important to highlight that the CSRD will also apply to non-European companies. In fact, all companies with a subsidiary or a branch in the EU with a net turnover of more than €150 million will need to submit a sustainability report about their ESG impact.
CSRD's next steps and timeline
Now that a provisional political agreement has been reached, a required next step is that both the European Parliament and the European Council formally approve the provisional agreement reached on June 21. After that, the CSRD will be published in the EU Official Journal and enter into force 20 days after publication. As the last step, its provisions will then need to be transposed into the national legislation of the EU's Member States within a maximum of 18 months.
If nothing changes along the way, this is what the CSRD timeline for companies looks like:
– Financial year 2024: large companies above 500 employees (companies already in scope with NFRD) will need to start reporting on their sustainability activities on January 1 2024. And the first report, with the new set of standards, will be due in 2025.
– Financial year 2025: January 1, 2025, is when the new companies with CSRD requirements and not previously subject to NFRD will need to start reporting with the new standards. The first report for these companies will be due by 2026.
– Financial year 2026: it is when also listed SMEs will need to start to comply with CSRD and disclose their sustainability activities.
Is your business prepared to comply with CSRD?
It's challenging to stay on top of all these rules, requirements and regulations. Compliance is becoming increasingly complex and time-consuming without the right partners and technology tools. At Dydon AI, we are aware of that, and want to make the whole process smoother and get your business 100% ready for the upcoming CSRD deadlines.
---