In recent years, investors and other corporate stakeholders' interest in environmental, social, and governance (ESG) matters has surged. With ESG, we consider factors used to measure the non-financial impacts of particular investments and companies. It's a fact that forms of sustainable finance have constantly grown in the last decade, as a growing number of investors and funds now incorporate ESG investing approaches.
In particular, things have evolved quite significantly on the environmental side, with climate change effects becoming more and more visible and a growing public awareness about it. These conditions triggered a shifting demand of climate-conscious investors toward eco-friendly investments that can provide both profits and environmental benefits.
While this affects all the sectors of our economy, it's not a secret that the real estate sector is one of the most significant contributors to global warming, estimated to be responsible for 40% of Europe's carbon emissions. On average, each residential house in Germany emits approximately between 5 and 8 tons of carbon dioxide (CO2) per year. The good news is that now the sector has a major opportunity to better align with investors' demands and play a vital role in this systemic shift.
The EU Taxonomy: defining what is environmentally sustainable
An increasingly prominent challenge in this push toward sustainability is defining and clarifying which investment can be considered environmentally sustainable and prevent greenwashing.
Adopted by the European Parliament as a critical element of the European Green Deal, the Taxonomy Regulation underpins the EU's goal to become climate neutral by 2050.
In particular, the EU Taxonomy establishes six environmental objectives: 
climate change mitigation;
climate change adaptation;
the sustainable use and protection of water and marine resources;
the transition to a circular economy;
pollution prevention and control;
the protection and restoration of biodiversity and ecosystems.
Substantially, the taxonomy regulation aim is to make it easier to determine the ecological sustainability of an investment and stimulate the reorientation towards sustainable finance, spurring more investments in green technologies and businesses.
As a consequence of this regulation, significant opportunities are emerging, along with challenges that financial institutions need to consider, as it introduces new transparency obligations and changes the legal responsibilities for both parties – broadening the reporting and information obligations for sustainable financial products from the Sustainable Finance Disclosure Regulation (SFDR).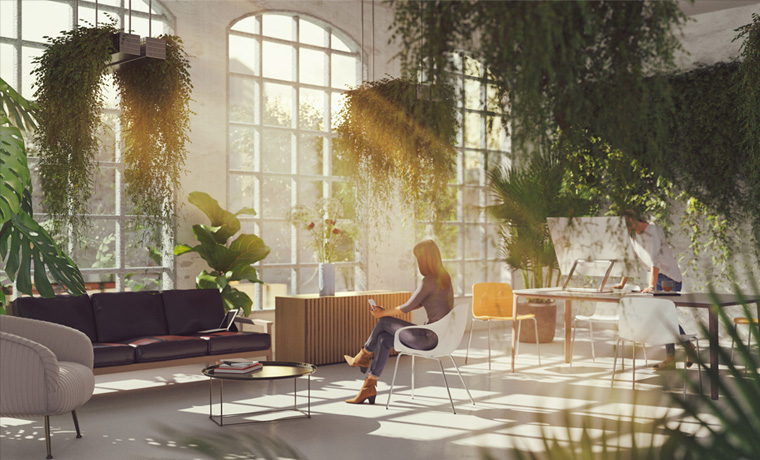 The impact on the real estate industry
The regulatory effects of SFDR and the Taxonomy Regulation have both a direct and indirect impact on the real estate industry; with nobody exempt from these obligations: from Real Estate Investment Trusts (REITs) and pension funds to asset managers and project developers.
Freshfields Bruckhaus Deringer did an excellent job illustrating the impact on the real estate industry. Here is a brief resume of the three key effects:
1. Implementation of transparency obligations
New obligations are not just on financial institutions but also on the real estate investors' side. In fact, real estate funds will have to unveil their strategy on their websites, with information including sustainability risks in their investment decisions and advice. If not opted-out from that, investors should also publicly disclose the principal adverse impacts, which according to the corresponding RTS, include, for example, investments in green buildings or buildings for the extraction, storage or transport of fossil fuels. If real estate funds are advertised with positive social and environmental characteristics, or if financial products are promoted with sustainability as an objective, additional information should be disclosed on the company website.
2. Sustainability in the real estate industry
An investment needs to finance climate change mitigation and climate change adaptation to be considered sustainable – as those are the two environmental objectives of the Taxonomy Regulation that defines if a real estate economic activity is sustainable. To be considered sustainable, each investment has to contribute to one of the six EU Taxonomy objectives without harming any of the others. As of today, climate change mitigation and climate change adaptation are the only two environmental goals that are fully defined. For this purpose, the real estate sector has been sub-sectioned into four areas of economic activity:
a. construction of new buildings with energy demand that need to be at least 10% lower than the threshold set for low-energy buildings;
b. renovation of existing buildings with energy savings of at least 30%;
c. individual measures: building insulation, photovoltaic systems, etc.;
d. acquisition and ownership: buildings with low energy demand topping 15% of the national or regional stock.
3. Effects on the market
Sustainability is becoming a critical aspect, and it's having a direct impact on properties and investments. In the future, we are likely to see higher demand and better financing conditions for properties and investments offering a higher level of sustainability – with the Taxonomy Regulation sustainability criteria expected to become key factors in value creation.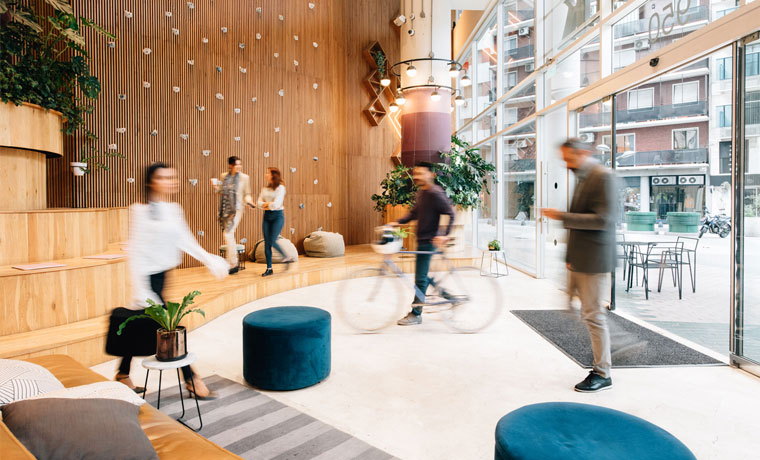 The key challenges: bureaucracy and compliance
As we have seen, with the EU Taxonomy, real estate companies have new meaningful opportunities and some new challenges. If you consider that the legislative documents contained in the Taxonomy Regulation alone make up 24,000 pages, it's easy to understand how complicated it can be to navigate this.
As we have seen, with the EU Taxonomy, real estate companies have new meaningful opportunities and some new challenges. As of today, just the E (Environment) in the ESG has been regulated, with only the first two environmental goals and 94 economic activities that have been fully defined. If you consider that at this point, the Taxonomy Regulation legislative documents already make up 24,000 pages, with many more with regulations under development, then it's easy to understand how complicated it can be to navigate this.
A significant increase in bureaucratic costs is inevitable without the proper support and the appropriate technology tools – which is the reason why an expanding number of companies are now trying to develop new tools that can help in this process and take advantage of these new opportunities.
At Dydon AI we developed, in partnership with Bundesverband Öffentlicher Banken Deutschlands (VÖB) and VÖB-Service, the TAXO TOOL, a SaaS-based solution using artificial intelligence to enable the fast implementation of the EU Taxonomy and help your company get compliant quickly, with less effort and costs. If you are interested to learn more about TAXO TOOL, you can book a demo today directly through this link: https://dydon.ai/get-a-demo/.
Learn more about the TAXO TOOL
Sources:
Freshfields Bruckhaus Deringer
EPRA – EU Taxonomy infographic
---