Today in the Green Fintech industry a new product has been launched: TAXO TOOL, our AI-software solution for implementing the EU Taxonomy for sustainable investments.
The AI-Solution has been jointly developed by Dydon AG, Bundesverband Öffentlicher Banken Deutschlands (VÖB), and its subsidiary VÖB-Service GmbH.
The application maps the complexity of the technical evaluation criteria of the EU Taxonomy for Sustainability in one system and allows economic activities to be evaluated as environmentally sustainable to implement the EU Taxonomy for sustainable investments.
Thanks to this application, financing projects or financial products can be analyzed and evaluated for conformity with the EU Taxonomy.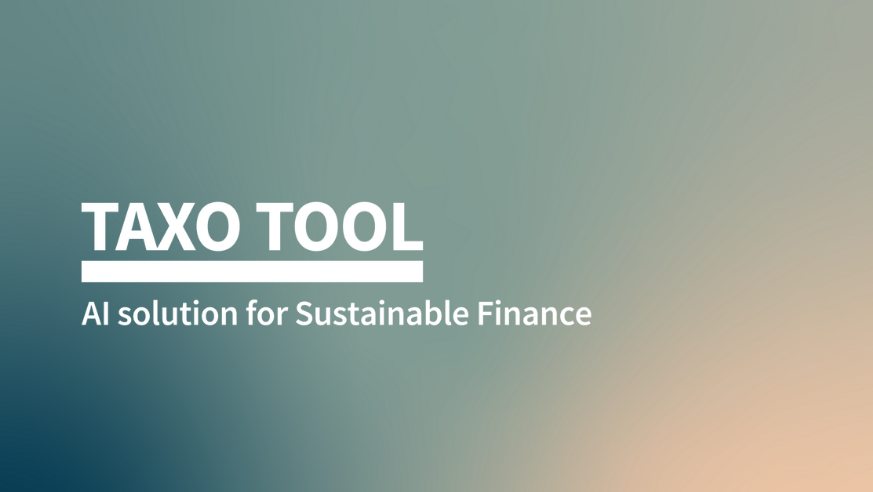 The TAXO TOOL primarily targets banks and savings banks as customers. However, it is also open to all institutions interested in a market standard for implementing the taxonomy and which fall within the scope of Regulation (EU) 2020/852 of the European Parliament and of the Council of 18 June 2020 on establishing a framework to facilitate sustainable investment.
"We intend to revolutionize the sustainable finance assessments, combining transparency, auditability, and efficiency with our unique sustainable finance knowledge base." says the Founder and CEO of Dydon AG, Dr. Hans-Peter Güllich.
Dr. Stefan Hirschmann, Member of the Management Board at VÖB-Service GmbH, added: "The fundamental challenge of the EU Taxonomy is the great complexity as well as the huge scope of the technical assessment standards, the procedure for checking a criterion and the required data input. With the Taxo Tool, we now offer a tailor-made instrument with which the institutions can reduce costs and automate processes to a considerable extent."
Starting from today, a group of bank institutions from the DACH region is going to use the TAXO TOOL after having participated in the pilot project of the software solution.
Learn more about the TAXO TOOL
---