Consequently, any ongoing analytics of external and internal information reduces the risk of personal consequences for senior management significantly.
In the previous post "Applying Artificial Intelligence for a New Age of Risk and Compliance Management" I have illustrated the need to monitor and measure compliance, pointed out that the sheer mass of data prevents corporations from realising respective solutions and how AI and Machine Learning methodologies are useful to overcome this big data problem.
In this post I describe how AI concepts used by the Dydon service solve this dilemma, how externally captured, read and filtered information is intelligently combining with key internal data and how generated results can be presented in an easy to understand fashion. The graph below provides a practical example illustrating the Dydon service for the topic of conduct risk efficacy focusing on the UK conduct risk regulation incl. the ongoing monitoring of pot. external threads.
The presentation of the calculated com­pliance efficiency and the key facts gath­ered from external data and information is handled via easy to communicate and interpret colour coded graphs, tables and numbers, while a complete drill-down ensures easy analysis of all result.
Dydon offers contentment
Dydon offers the unique yet intelligent service to continuously link bespoke external data and information with internal data and knowledge using methods of artificial intelligence and machine learning to identify and overcome internal issues or external threats.
Continuously aggregating corporate information and combining it intelligently with external in­for­mation, sensing risks and opportunities in this faster, more complex and over regulated world returns leadership to executives. To achieve this the Dydon service has three key elements yet USPs:
Fully developed and ready to use Artificial Intelligence and Deep Learning for gather­ing, reading and understanding (e.g. con­tent, semantic) of externally available infor­mation.
Dydon's proven methodology of Artificial Intelligence for combining several soft computing methods (e.g. mathematical formula, point scoring, rule based aggre­gation, fuzzy-logic) used to intelligently link and aggregate extracted external infor­mation and data with internal information.
Dydon's unique capability to continuously provide such external data analytics, data aggregation and result presentation in real-time.
As the continuous measurement of the quality and efficiency of any business topic is crucial for its management, the Dydon service is unique.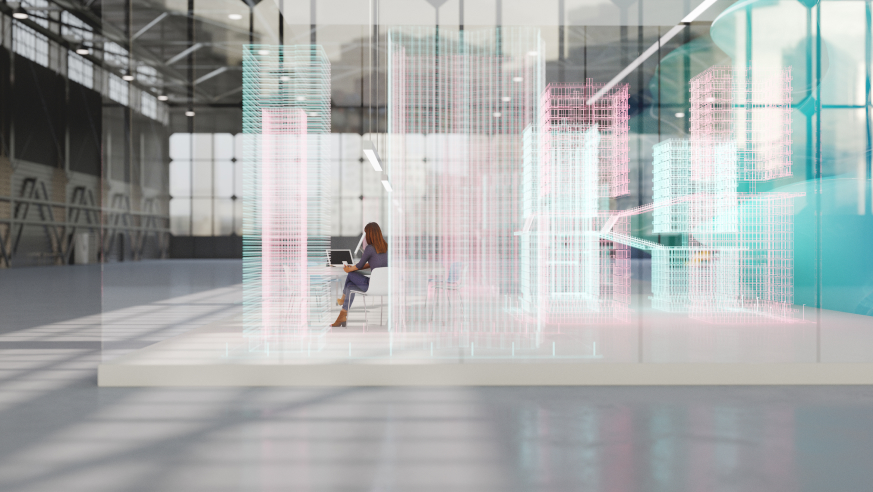 Dydon AI Solution
Dydon AI's service comprises of four elements allowing the service provisions on a continuous and if wished real time base.
The four elements of the Dydon service are:
search and capture of respective external and internal information,
creating and via machine learning con­stantly enhancing ontologies, neural nets, etc. as a mean for knowledge representation for parti­cu­lar topics,
data analytics to analyse sentiment and semantic of captured documents combined with data aggregation of both generated results of external data analysis and internal client informat­ion and
the respective presentation of all results using intuitive, informative yet striking dashboards.
Solution Architecture & Components
Today most enterprise systems are focussed on internal data (production, financial, IT, governance, financial, etc.) as such data is quite well structured and therefore relatively easy to combine, aggregate and present in a compelling dashboard.
While automated analysis of external information just recently came to the enterprise world thru sales and marketing in the form of social media and web analytics. This information is typically unstructured, thus much harder to understand for a computer and even harder to make sense of it to be able to structure and aggregate it.
Recent events have shown that ignorance of external social noise in the internet can put enterprises into serious troubles. The VW example in Europe, in the U.S., and other significant markets represents how hand­ling of the crisis requires both an overall enterprise response, but also market specific responses to settle regulator's, customer's and investor's concerns.
Reacting to stale compliance positions is no longer an option, compliance is a real time threat to organizations. Thus, applying governance, risk and compliance monitoring only on internal information is not sufficient anymore. At the same time these systems need to change from a kind of "annual reporting" to a continuous, near-real-time measurement and notification to allow for timely management action.
The idea of the Dydon service is to combine classical aggregation and rating of internal, numeric enterprise data with state of the art business intelligence, deep ana­lytics and machine learning technologies on external and internal data.
The Dydon solution is a set of services which constantly gather and analyse information, combine this information based on rules and context and offers rich API's to display information, results and alarms. (API = Application Programing Interface , Dydon uses the REST technology)
The key innovation of Dydon is the ability to continuously link and match industry complex aggregation logics with the corres­ponding taxonomy used to search and under­stand information in the web.
The building blocks for the Dydon service are neither completely new nor exotic, but combine in a new way intelligent data gathering, aggregation, rating, analytics and its presentation. The resulting report provides unique insight as a tool for understanding corporate weaknesses and potentials (e.g. potential risks, identified business opportunities) and supporting manage­ment decision-making, allowing directors to consider consequences of hypothetical decisions before choosing a course of action. Dydon's distinctive service offering is its unique ability to aggregate complex source information, intelligently gather relevant external market infor­mation (e.g. from freely accessible data sources or professional data service providers) and to present clearly both current and hypothetical situations allowing informed decisions.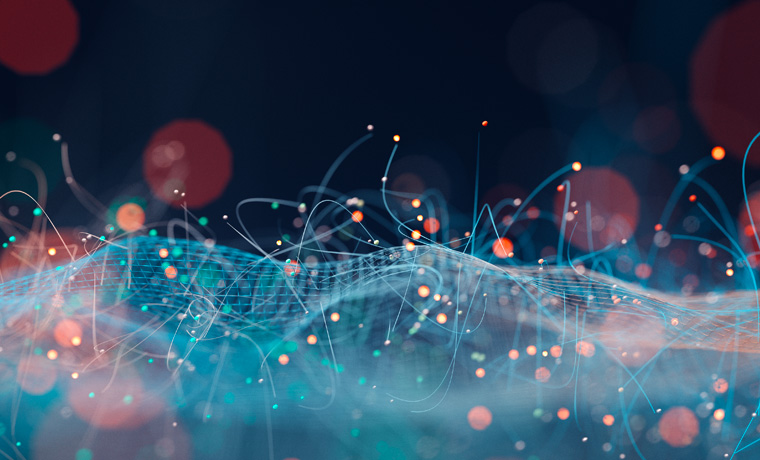 Summary
The lack of proper regulation and pro-active risk management, combined with the culture of greed, has stressed the world financial system to breaking point.
While steps are taken to enhance business and regulatory frameworks, firms can act now to implement today's technology. The Dydon service enables management to easily understand on a constant base the current level of their firm's corporate compliance efficacy. Compliance can be "proven" at any time to the regulator's satisfaction.
Whether to fully employ these powerful capabilities remains very much a question of the tone that C-Level Executives wish to set. What shall it be?
Dr. Guellich is the founder and CEO of Dydon AG a Swiss based leading provider of bespoke market information for an active Risk & Compliance Management utilising latest Artificial Intelligence and Machine Learning technology. Dr. Guellich is a serial entrepreneur and strategic investor in small and mid-cap corporations with an IT and industry focus. His passion is the creation of new business ideas and the building of respective IT focused corporations. In 1999 Hans-Peter Guellich founded Avanon AG, which became a leading vendor of a cross-industry IT solution for governance, risk and compliance management. In Oct. 2012 Avanon AG was acquired by Thomson Reuters GRC.
---